Contact Us
Feel free to contact us, if you need any queries to be answered...
ijream@ijream.org for any queries & information.
editor.ijream@gmail.com for Editor or Editorial Board, Conference, Special Issue, Seminar, Proceedings, Copyright Infringement Claims.
submit@ijream.org for submission of original research papers, review papers, literature reviews, Applied and educational articles paper for publication.

or

For More Information….
Prof. B. Sharvari
Asst. Editor-In- Chief
International Journal for Research in Engineering Application & Management (IJREAM)
Address : 107, Anand Bazar,
Opp. Lok Hospital, Vasant vihar, Thane West.
Mumbai, Maharashtra, India.
website : www.ijream.org Email: editor.ijream@gmail.com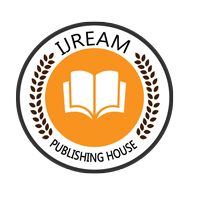 Publisher Information
IJREAM Publishing House,
107, Vasant Vihar, Apna Bazar, Pokharan Road,
Thane West, Maharashtra,
India.

Thank you for contacting us. We will be in touch with you very soon.